Disclaimer: This blog is purely recreational and not for profit. Any material, including images and/or video footage, are property of their respective companies, unless stated otherwise. The authors' claim no ownership of this material. The opinions expressed therein reflect those of the authors and are not to be viewed as factual documentation
'I don't want to jump to conclusions and get us all excited, but I think we're definitely going to win'
'Pocahontas, no points …'
Perhaps we are immediately being too harsh regarding Pocahontas, but of all of the films that we have seen so far, nothing quite sums a film up as well as this delightful series of Father Ted quotes. Pocahontas likely has the cockiest and most pretentious origin of all of the films we have seen so far in the canon. As we discussed in our previous review, Pocahontas was the Team A project to The Lion King's B Project – the Home Run to The Lion King's Base Hit – the one nearly all of the top animators wanted to work on – predicted to be the prestigious, Best Picture-winning 'West Side Story and Romeo and Juliet meets Native Americans', guaranteed hit. Result – B project, The Lion King became one of the highest grossing films of all time, while Pocahontas made about a third of what The Lion King made worldwide, made less than Beauty and the Beast and Aladdin, and received mixed reviews. What went wrong for Pocahontas?
The Rescuers Down Under director, Mike Gabriel initially partnered up with veteran animator Joe Grant (he left Disney in 1949, but returned in 1989 to work on the Renaissance films – what a leap! The last time we spoke about Grant was in our Lady and the Tramp review). They initially worked on an adaptation of Swan Lake, but their outline was dismissed as 'the most amateurish, worthless nothing. There is no movie here, no story' – we have no idea who said that but we can most certainly hazard a guess. It's a shame as there could have been potential in a Swan Lake film – especially if they'd run with the ballet and incorporated dance into it – that could have been exciting and risky.
But this happened instead, produced by Richard Rich, former Disney animator … 
So! Gabriel wracked his brains for other ideas, focusing mainly on American Wild West legends such as Annie Oakley, Buffalo Bill and Pecos Bill …
Pit of Despair flashback!
However at the infamous Gong Show, Gabriel made Disney history as his pitch for Pocahontas was the quickest story turnaround in the studio's history. He took a one-sheet colour image of Tiger Lily from Peter Pan, wrote 'Walt Disney's Pocahontas' on the front, and on the back wrote, 'an Indian princess who is torn between her father's wishes to destroy the English settlers and her wishes to help them—a girl caught between her father and her people, and her love for the enemy'. At the time Peter Schneider had been very interested in an animated version of Romeo and Juliet (a West Side crossed with cats film was suggested at one stage …), so he really got on board with Gabriel's idea: 'We were particularly interested in exploring the theme of 'If we don't learn to live with one another, we will destroy ourselves''.
Again, this was the project that the top animators wanted to work on, including star animator Glen Keane, who was assigned Pocahontas, and many fought to swap from The Lion King to Pocahontas. Eric Goldberg, supervising animator of the Genie, became Mike Gabriel's Co-Director (inspired especially to work on the film by the 1992 LA Riots) and Tom Sito was appointed as Head of Story. Determined to be authentic (and likely trying hard to make up for the appalling representation of Native Americans in Peter Pan), they hired mainly Native American performers and employed Native American consultants. It all seemed very exciting as it would be Disney's first 'American' story, the first to showcase a true historical figure and the first to have an interracial romance at the film's heart.
So … what happened? Jeffrey Katzenberg really pushed for the film to be a sweeping romantic epic, even more so than Beauty and the Beast, to strive for a Best Picture win, likely also considering that Dances with Wolves won Best Picture in 1991, which features Native Americans. We imagine this was the mindset: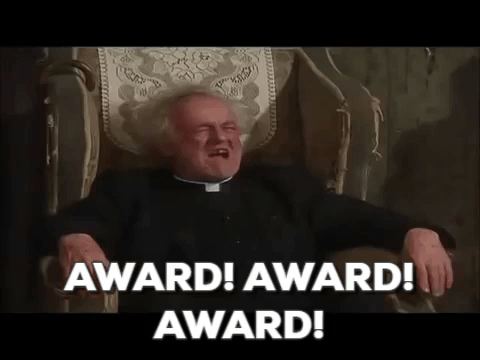 When you look at a creative project with 'AWARD!' in mind, it is very possible to be led astray. Katzenberg pushed for Pocahontas to be older (initially pitched as Pocahontas's real age, 10-12), for there to be an adult relationship between Pocahontas and John Smith, and for the animals to be mute. Executive influence became so difficult that Goldberg worked under the pseudonym, Claude Raynes for Chuck Jones Productions, just to get a breather. Both he and Sito thought the film would be more cartoony, comic and broad but the 'higher-ups wanted it more winsome, more gentle. Some of the folks were so concerned about political correctness …' A specific example was when an executive took umbrage with the fact that Meeko was wearing a Spanish ruff, and Percy a feather, in a drawing by Joe Grant: 'Animals don't have the intelligence to switch their clothes! They don't even have opposing thumbs'.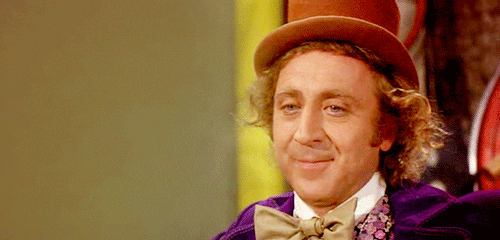 Despite their efforts to be authentic, story and character went off into a multitude of directions, and consequently prominent Native American activists issued an open letter condemning the film for its historical inaccuracies, and stereotyping of the Indian people. We'll discuss this in Protagonist and Story.
What did we think of Pocahontas?
No … no we didn't like that one. No we were a bit disappointed with that one to be honest. That wasn't very good at all! You know we generally love Disney but that film was catastrophic!
Ok maybe that's being a tad harsh, but we'll be fair! Let's dive in and analyse. But first, Original Trailer Time!
Somewhat bafflingly … we may have come across a trailer that is quite good! The epitome of the 'trailer that makes the film look better than it actually is'
However we do still have 'SHEEEEEE was the daughter of a chief'. You never fail to disappoint or amuse us Original Trailer Man
'No not that … way' – cue the sounds of kids laughing … a lot (Special Note from Melissa: This is my own memory of seeing this trailer in the cinema)
The editing makes it look like Pocahontas's dive had a butterfly effect, causing the storm to happen
'HEEEEEE was an explorer'
'Come taste the sun sweet berries' – coupled with shots of CHERRIES! LIES!
Kokoum makes 'bad smell' face, which is backed up by Meeko going 'Bleghhhhh'
'I think my dream is pointing me down another path': Did Kokoum get erased from existence when she said that?
Love that changed the world? Erm no! Seriously, stop lying Original Trailer Man
Dangerously close to giving away the ending – ARGH!
'I love him Father' / 'BRAVO!' Thanks for the support Wiggins
'Experience the adventure … until you can paint with all the colours of the wind' at which point you can stop experiencing the adventure.