Disclaimer: This blog is purely recreational and not for profit. Any material, including images and/or video footage, are property of their respective companies, unless stated otherwise. The authors' claim no ownership of this material. The opinions expressed therein reflect those of the authors and are not to be viewed as factual documentation
The Hunchback of Notre Dame's source material may have been packed to the brim with controversy … but now Disney is going into the world of Greek mythology? A world of war, pettiness, sex, rape, punishment, mutilation, death, murder, violence, madness …
So … how did Hercules come about? As early as 1992, The Odyssey was pitched during one of the infamous Gong Shows and it was accepted. We both love The Odyssey myth so one of us squealed at the prospect that it could have been an animated film at all and the other immediately said, 'They'd have messed it up'.
(Special Note from David: That was me)
Apparently this adaptation was shelved as it was 'deemed too long and lacked central characters … and failed to translate into animation comedy'.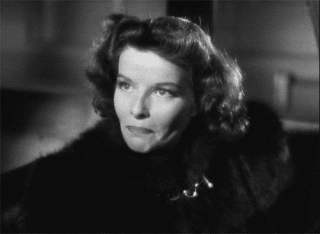 Disney … not everything has to be a comedy. Just because Pocahontas was blah, it doesn't mean all dramas are blah. Lacked central characters? What about Odysseus, Penelope, Telemachus, Odysseus's crew, and all the characters they encounter? Sod it. If it had been like Disney's Hercules, that would have been a sad case, so best be glad it didn't happen. It would work amazingly in animation though … perhaps Cartoon Saloon could do it? Ooh who would be in the voice cast? We've gone off topic. OK The Odyssey – no Hercules!
(Special Note from Melissa: Genuine typing mistake – felt too joyous to take out – Hercules is the Emily to us if The Odyssey is the Rachel).
Animator, Joe Haidar, pitched Hercules (very anxiously after The Odyssey got tragically shelved), with the idea that both sides in The Trojan War seek Hercules for their secret weapon with the moral being Hercules learning that strength is not always the answer, and the value of humility.
It was approved, and oddly … he had no involvement in the film following his outline! It ended up passed on to John Musker and Ron Clements, who at that stage were developing Treasure Planet (a film neither of us have seen yet …). Jeffrey Katzenberg said he would green-light the project if they produced another commercial hit, which seems quite unjust considering that they directed Aladdin, which had been the biggest box office hit for Disney at the time of its release. We assume Katzenberg detested the idea, and he hoped by saying that, the idea would eventually go away.
Oh I wish I could greenlight Treasure Planet but I don't want to
We had reservations at the idea of Disney approaching Greek mythology and clearly so did Musker and Clements – after reading many interpretations Greek mythology, they decided not to go for a 'traditional' adaptation (worrying it would be too 'stuffy'), with the elephant in the room being that Zeus had sex with a mortal woman as opposed to his wife, Hera, and the child was named 'Heracles' in attempt to 'mollify' her. Plus … she puts Heracles into a fit of rage, causing him to kill his wife and children.
Instead we have a loving family in which Hera is not out to murder and Zeus does not sleep around and cause most of the world's problems
Musker said: 'In a Disney film, issues of philandering and illegitimacy are a little hard to handle'.
It seems fruitless to discuss straying from the source material regarding this film, so we'll keep it to a minimum but … argh it is so annoying that he's called his Roman name, Hercules, while the rest of the characters have their Greek names. ANYWAY … Musker and Clements were inspired by the popularity of sports athletes and celebrities, as well as films like Rocky and Superman and 1940s screwball comedies, for the writing process, with them citing Michael Jordan as the inspiration for the central character …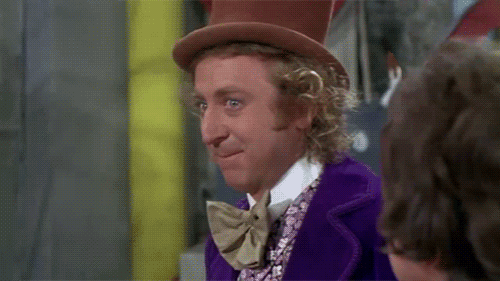 Oh yes that won't date at all Disney
Meanwhile, Katzenberg has left the building and many animators have fled to DreamWorks, bringing back déjà vu of the Bluth exodus in the 1980s. Eisner is freaking out and is trying to keep animators from defecting by being extra connected to them, including telling Musker and Clements that their Treasure Planet project would be immediately put into practice after Hercules. Hercules feels like the fallout from a really horrible divorce – Katzenberg had figuratively left, remarried and taken some of the kids with him, while Eisner was left with the house and the rest of the kids, struggling with duties Katzenberg used to do better than him (e.g. knowing and hiring celebrities), and hoping the kids won't leave him to go and live with Katzenberg, so he promises them treats and rewards (in the form of Treasure Planet …).
So how does the film fare from all of this chaos? Let's see!
But first Original Trailer Time!
Starting with dialogue. That's different!
Also a groovy piano rhythm, which syncs up with the dialogue. Good job editor!
Walt Disney Pictures presents Hercules: … getting punched in the face
'Two thumbs way up' – Are you trying to sneak your own review of your own film into the trailer? That's not allowed!
Please don't use 'wildly imaginative new characters' in the same shot as Disney's Zeus
'Big blue eyes' … first of all. Meg doesn't have blue eyes. Unless he's talking about self-love?
'Pain and Panic' – Don't bring them up! You're supposed to be selling the film. We think we're figuring out why the film underperformed
We know we're mishearing this but it sounds so much like Hades is saying 'Nixon' rather 'Nix 'em' we both had a double take
'The legendary story of Hercules' – don't say legendary Original Trailer Man. The film is definitely not that
Hades's final line is skillfully inserted … the editor gets a tick from us