Disclaimer: This blog is purely recreational and not for profit. Any material, including images and/or video footage, are property of their respective companies, unless stated otherwise. The authors' claim no ownership of this material. The opinions expressed therein reflect those of the authors and are not to be viewed as factual documentation
Dinosaur …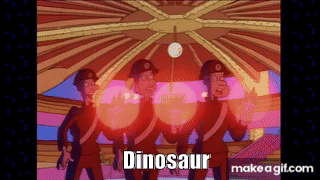 Dinosaur … you weren't even meant to be here. 2000's Dinosaur wasn't even part of Disney's canon until Tangled's release.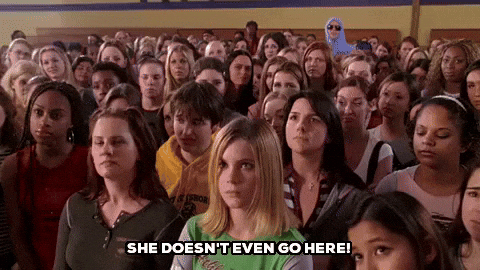 'Do you even belong to this canon?'
'… No'
Dinosaur is allegedly only in the canon because of Tangled's marketing campaign as being the 50th film to be released in Disney's animated canon. The Emperor's New Groove used to be listed as the 39th classic. We had to watch this … because of a marketing campaign.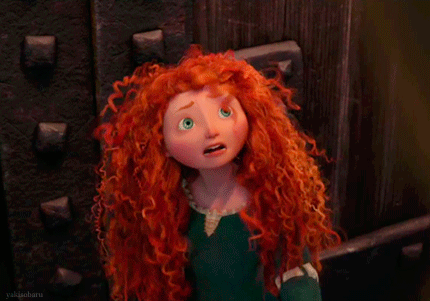 One of the reasons it didn't belong in the canon is that it was a collaborative project delivered by Disney and a company called The Secret Lab, which was the result of a merger between Dream Quest Images and Disney's feature animation department. Pixar was doing very well at this point and Disney wanted to get on the CGI bandwagon.
'Every studio is jumping on the bandwagon. All the animated movies that make money are CGI – we don't wanna be left out of it'
'But we don't know anything about this gadget …'
'What do you have to know? It's a picture. You do what you always did! You just add CGI to it'
'Yeah? …'
The producer, Pam Marsden said: "It's unlike anything ever made before."The entire movie, 1300-plus shots, is made of effects shots, yet there are no people in it."
'Oh brave new world that has no people in it'
So how did the canon's first full CGI film come to be? Dinosaur's origins remind us of the egg sequence in its own film – it constantly ended up passed around from the 1980s to the 1990s. It started as an idea conceived by Paul Verhoeven in 1986 (while he was filming Robocop, in which it was suggested by Phil Tippett he make a dinosaur film) and that it would be a Shane-esque story, with Walon Green writing a script, and it was pitched to Katzenberg (note: near half budget). It originated in the live action department with the conception of it being a stop motion project, and being like a nature documentary with dinosaurs. Verhoeven and Tippett left and in came Thomas G. Smith and writer Jeanne Rosenberg. There were conflicts between them and Disney, as Disney wanted a cute talking dino pic and Smith (and clearly his predecessors) wanted to do a dark film incorporating real lemurs (they even were auditioning lemurs …). Lemurs didn't exactly exist when dinosaurs were around so we're unsure why such determination for lemurs.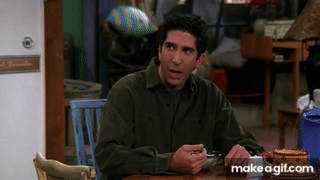 Why does anyone have to be lemurs? 
(Allegedly the directors 'knew this, but felt the real mammals of the Cretaceous era were "hideous", thus supplanted them with "cute" mammals.')
Cute you say? …
THEN …
This happened: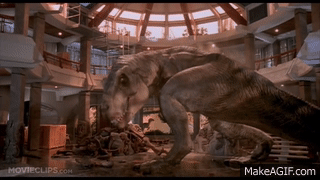 Ah …
Smith: 'The thing that ultimately killed it is that Disney knew that Jurassic Park was coming along pretty well, and they knew it was being done digitally. They figured, 'Well, maybe, we should wait until we can do it digitally.'
THEN Smith got taken off the film to work on Honey I Blew Up the Kid and he was replaced by David W. Allen.
Disney knew by then they wanted it to be a combo digital-live action piece. THEN Allen was replaced by George Scribner (remember George? He was the one who wanted The Lion King to be like a nature documentary), co-directing with Ralph Zondag. THEN Scribner left the project to work at Walt Disney Imagineering, and was finally replaced by Eric Leighton …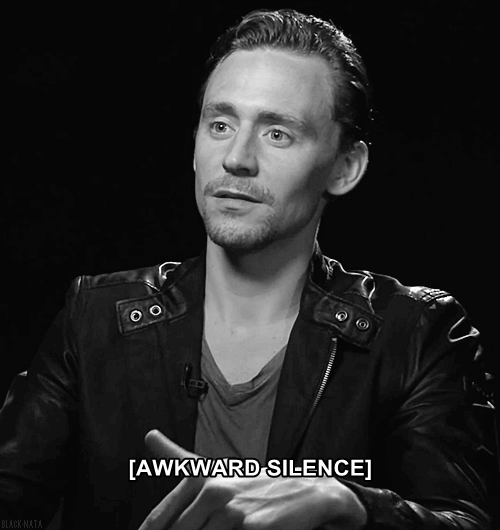 … Yep that's it. Pass the parcel has ended
Ralph Zondag and Eric Leighton ended up being the final directors for Dinosaur. Zondag's directing credits to this date (2020) include Dinosaur and We're Back! A Dinosaur's Story, and Leighton's include Dinosaur … They never directed again after that.
To be fair, both do have experience in animation – just not in directing a full feature and they never directed again after Dinosaur. Maybe not their cup of tea?
With all of these shifts in personnel, perhaps this may have been a warning sign that the project may not be a good idea … BUT sometimes troubled productions have led to great films. Is this a great film? …
Let's see.
Original Trailer Time!
(Special Note from Both: Our memory of this film is mainly from seeing it as a trailer on another Disney DVD … and this sequence used to freak us out)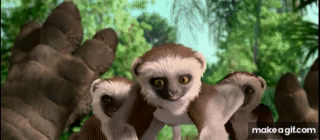 Agh!
Great start … close up of brown scales on brown background. A lot of brown
Ah … nice scale shot of some dinosaurs
A potato?
Ugh weird face!!! And more brown on brown
We get a sped up version of the Egg Travel sequence (apparently that entire sequence was the teaser … not surprised considering it is probably the best sequence in the film – although Circle of Life it ain't)
Agh a group of Gurgis! But uglier
'Things like that eat things like us as snacks' … quick piece of advice: If your film has bad dialogue … DON'T PUT IT IN THE TRAILER
Oh dear … we could be wrong, and we had to rewind this a few times, but after Aladar says "oh no, there's too many" there's a noise which sounds suspiciously like a fart
We then get a seismic tonal shift as we go straight from hijinks into a meteor shower
A minute and a half in, suddenly there's narration
"Discover a world that you've only imagined" – unfortunately timed to align with Aladar's head stuck between a bigger dinosaur's legs
"The love monkey" ??? We really don't want to go into this
Walt Disney Pictures Presents … notable by its absence is the word "proudly"
A significant moment from the film's climax is given away in the trailer
EXPLOSIONS! That will sell right?
Truly though those eggs look like potatoes: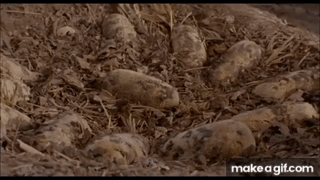 Mmm shall I steam them or roast them? Decisions, decisions!